In 2009, I decided to have a change of carrier or rather work for a different humanitarian organization than Red Cross. I had an interview in Paris to go to DRC as the reporting manager for ACTED. The interview went on well and I was hired within a month. It was a very big decision of life. I have not worked for any other humanization organization than Red Cross before going to DRC. I thought I knew Red Cross very well, and I was ready for a new adventure.
It was my first time in Africa. After 2 whole days of travelling, I arrived at Kigali international airport. My pick up from Bukavu was one hour late. I was happy to get all my baggage on time and I waited for the car to come. I had one night in a small hotel in Kigali and the next day morning we drove to Bukavu.
It is a nice place.  I liked it a lot. We were about 6 expatriate staff based in Bukavu for ACTED and we all lived in one guest house. We had a superb chef, he made mouth watering dished out of the available stuff.
Work was pretty interesting; It was after few years that I got back to working in French. I enjoyed to get  back to the language I loved dearly and had wonderful team mates.
At the second week of my arrival, I had to go to the field; I pretty enclaved area, not very secured. So I traveled with the logistic manger to Bunia and Beni.  I also travelled to Shauna and Equator. All these travels were to do base line surveys in order to write proposals for ECHO and EU.
Towards the 3rd month in to my mission, I started travelling frequently to Goma for inter agency meeting and donor meetings and to Kinsasha for the same. It was a dam lot of travelling.  First by boat, to Goma from Bukavu then by ECHO flights to Kinsasha from Goma.
We succeeded in completing around 17 concept notes in 6 months. It was a record for me.
DRC is a place I would consider going again on a mission, it has its own charms…..
Luvini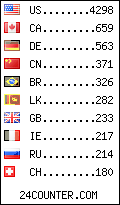 flag counter