It was February 2011…. We went to Cuba for holidays. We were travelling from Haiti as we both were working there at that moment
We took a flight to Havana via Panama. We arrived in Havana late at night and took a taxi to our hotel a bit out of the old city….
Visiting Havana was a dream coming true..
Everything I pictured about Havana before going there was real…..
Salsa music every where all throughout the day…. People in the street smoking Cuban cigars…..loads of mojitos and a lot of dancing
I could not complain….
We travelled in the old city for 3 days…. Went to small pubs…. Drank a lot of mojitos…. Danced a lot of salsa….
Major attraction was the evening of music in a small pub with the old Bueno Vista music club players and singers… They were all above 70 years old.. but they could still rock the audience… or rather I should say Salsa the audience
We also went to see Cabare Parisien at the grand hotel
Then we took a bus to Vinjales… a tobacco growing area and world famous for rock climbing
We didn't book a hotel thought of trying out lick on the spot. As soon as we got down the bus in down town… we found a lady who proposed to us her home….. so we decided to stay in a Casa Pariculares.. meaning living with a family
This was a unique experience for us as we have not done this before… We got a room in the back yard of the house…. Very clean but small… They cooked us all 3 meals and entertained us with music, stories and a lot of mojitos…
There we met a young couple with their 9 months old son who have come there for rock climbing.. they had all the gear…. So we decided to join them one day for climbing…
Gerhard gave me the first lessons of climbing in Vinjales… I will never forget this experience….
After spending 3 days in Vinales we came back to Havana to spend our last evening there… We stayed in Hotel Florida….. wow…a wonderful place… we recommend the place….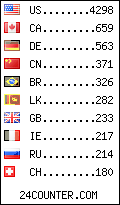 flag counter